Exercise Stress Tests
An exercise stress test is primarily used to help Dr. Lookman Lawal determine if your heart receives enough oxygen and proper blood flow when it needs it most, such as when you are exercising.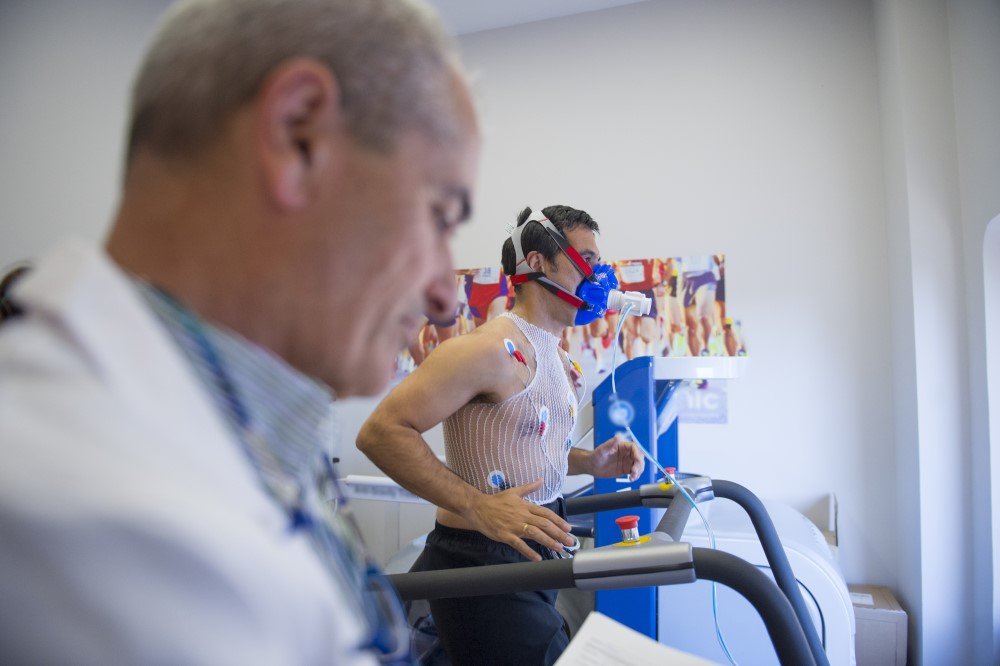 A stress test, also called an exercise stress test, shows how your heart works during physical activity. Because exercise makes your heart pump harder and faster, an exercise stress test can reveal problems with blood flow within your heart.
Possible results of the test might include normal blood flow during exercise and rest, or normal blood flow when resting but not during exercise, possibly indicating a blocked artery. Contact us today to schedule an exercise and stress test.


At Southwestern Cardiac Arrhythmia Institute, as a cardiology clinic, we diagnose and treat patients with various types of arrhythmias. As a Cardiac Electrophysiology Clinic, we specialize in treating irregular heart beats, and are dedicated to helping our patients get the necessary care that they need for a healthy heart!
Dr. Lookman Lawal
MD, FACC, FHRS
Contact Us / Request an Appointment