Implantable Cardioverter Defibrillators (ICD)
An implantable cardioverter-defibrillator (ICD) is a small battery-powered device placed in your chest to monitor your heart rhythm and detect irregular heartbeats. An ICD can deliver electric shocks via one or more wires connected to your heart to fix an abnormal heart rhythm. It is a device that our doctors have implanted in many of their patients.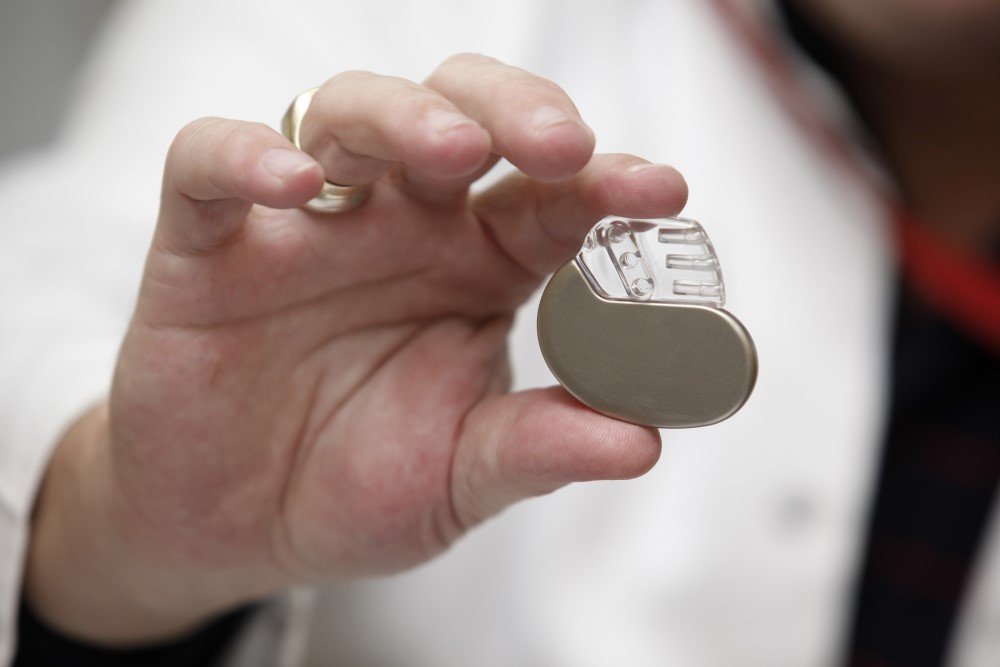 ICDs have been very useful in preventing sudden death in patients with known, sustained ventricular tachycardia or fibrillation. Studies have shown that they may have a role in preventing cardiac arrest in high-risk patients who haven't had, but are at risk for, life-threatening ventricular arrhythmias.
Because many people do not understand their underlying condition, it is best to reach out to a professional such as Our doctors. If you are in need of an ICD, schedule a consultation to meet with Dr. Lookman Lawal.

At Southwestern Cardiac Arrhythmia Institute, as a cardiology clinic, we diagnose and treat patients with various types of arrhythmias. As a Cardiac Electrophysiology Clinic, we specialize in treating irregular heart beats, and are dedicated to helping our patients get the necessary care that they need for a healthy heart!
Dr. Lookman Lawal
MD, FACC, FHRS
Contact Us / Request an Appointment