Heart Arrhythmia
An arrhythmia describes an irregular heartbeat. With this condition, a person's heart may beat too quickly, too slowly, too early, or with an irregular rhythm.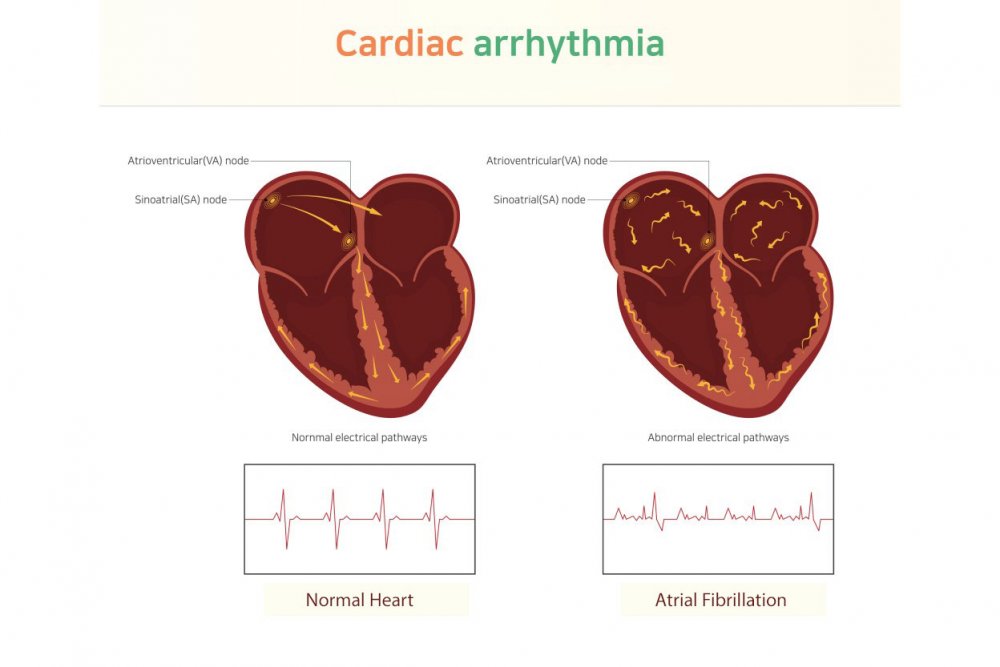 Arrhythmias occur when the electrical signals that coordinate heartbeats are not working correctly. An irregular heartbeat may feel like a racing heart or fluttering.
If you have a certain type of arrhythmia, such as atrial fibrillation, Dr. Lookman Lawal at Southwestern Cardiac Arrhythmia Institute may use cardioversion, which can be conducted as a procedure or by using medications.

At Southwestern Cardiac Arrhythmia Institute, as a cardiology clinic, we diagnose and treat patients with various types of arrhythmias. As a Cardiac Electrophysiology Clinic, we specialize in treating irregular heart beats, and are dedicated to helping our patients get the necessary care that they need for a healthy heart!
Dr. Lookman Lawal
MD, FACC, FHRS
Contact Us / Request an Appointment