Electric Cardioversion
Electrical cardioversion is a procedure in which an electric current is used to reset the heart's rhythm back to its regular pattern. The low-voltage electric current enters the body through patches applied to the chest wall.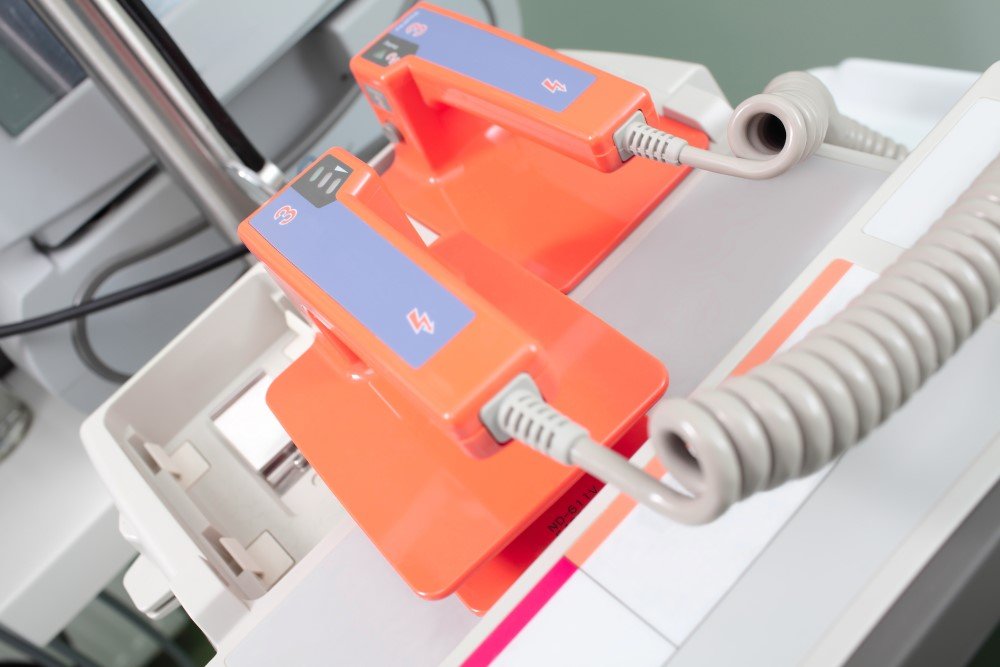 For most people, cardioversion can quickly restore a regular heartbeat. It's possible you'll need additional procedures to keep a normal heart rhythm. The team at Southwestern Cardiac Arrhythmia Institute in El Paso, TX along with Dr. Lookman Lawal may suggest lifestyle changes to improve your heart health and prevent or treat conditions that can cause arrhythmias, such as high blood pressure.
For a consultation, please contact us at Southwestern Cardiac Arrhythmia Institute to set up an appointment.

At Southwestern Cardiac Arrhythmia Institute, as a cardiology clinic, we diagnose and treat patients with various types of arrhythmias. As a Cardiac Electrophysiology Clinic, we specialize in treating irregular heart beats, and are dedicated to helping our patients get the necessary care that they need for a healthy heart!
Dr. Lookman Lawal
MD, FACC, FHRS
Contact Us / Request an Appointment