Board Certified Doctors
Dr. Lookman Lawal is highly trained heart specialist, who is board certified in Electrophysiology and Cardiology.
Comprehensive Heart Rhythm Management
SouthWestern Cardiac Arrhythmia provides the highest quality cardiology care to patients with cardiac arrhythmias.
Personalized Cardiology Patients
Our heart clinic is committed to providing the best quality and a personalized experience to every patient we treat in the areas we serve.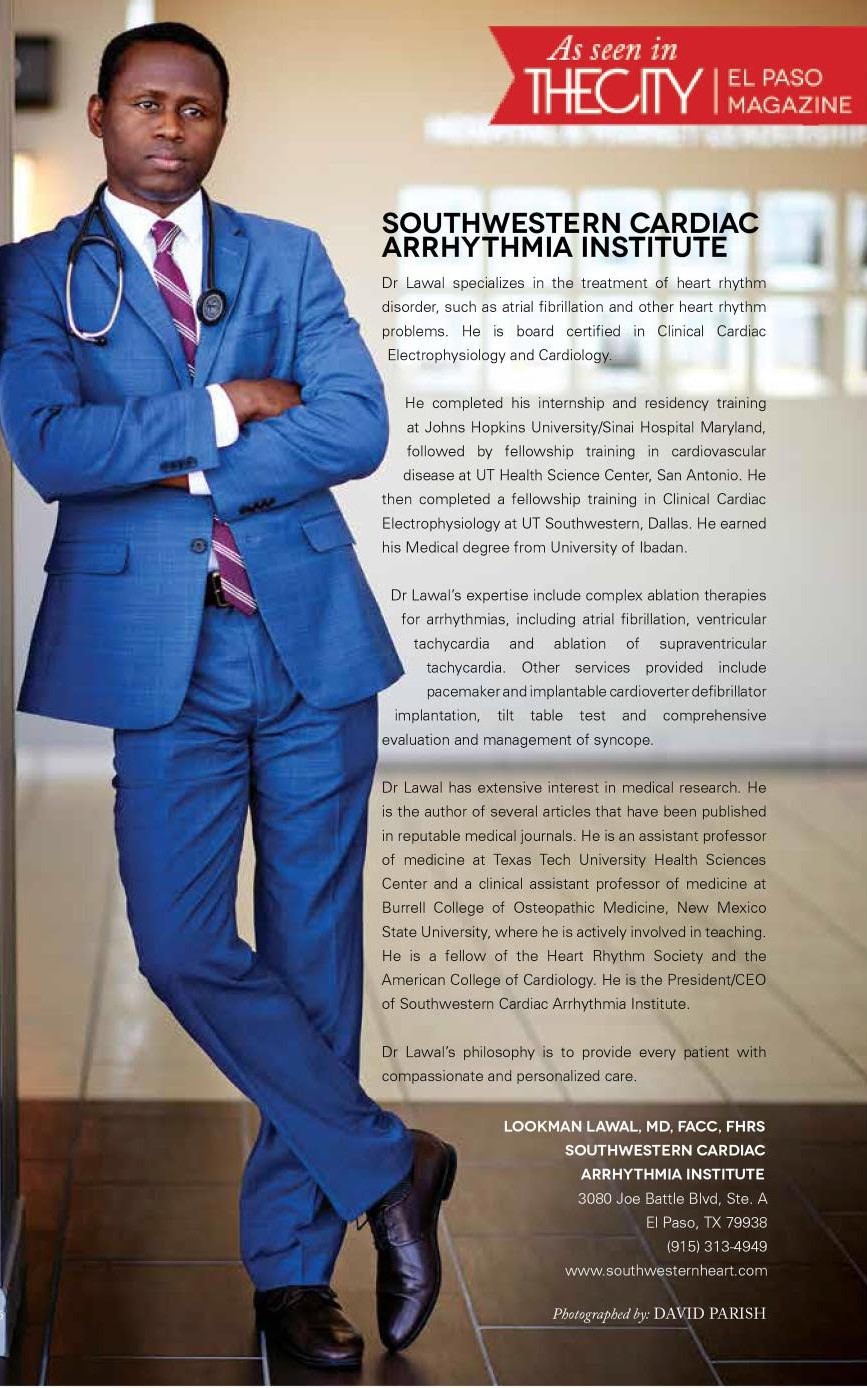 Appointments
Our dedicated physicians and providers are looking forward to seeing you. Call (915) 313-4949 or click here to schedule an appointment with Southwestern Heart Arrhythmia Institute in El Paso, TX.
Schedule Now
New Patients
If you are a new patient with us or wish to have your medical records transferred to us from another provider, hospital or physician, please click to read important resources detailed for you including New Patient Paperwork.
Get Started
Five Convenient Locations
Southwestern Cardiac Arrhythmia Institute serves our patients in El Paso with two convenient locations on the East and West side. We also have a clinic in Las Cruces, Alamogordo, and Deming in New Mexico.
View Locations