Watchman Implant
The Watchman Device is a small implant placed into the heart that can reduce the risk of stroke in patients with atrial fibrillation. Patients with atrial fibrillation are at increased risk of stroke, mainly due to clots that form in a small chamber in the top of the heart known as the left atrial appendage.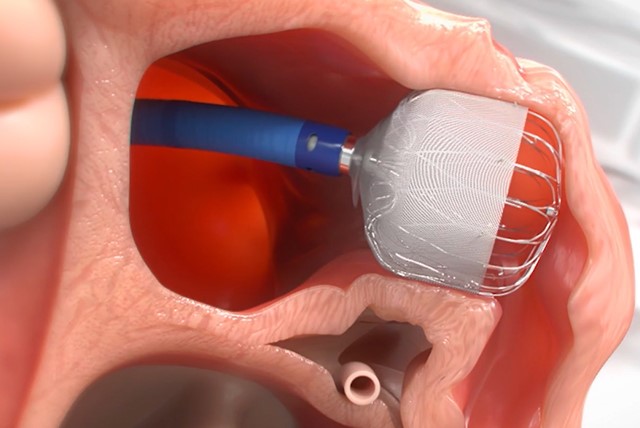 In the Watchman procedure, Our doctors inserts a small tube that is passed up to this appendage through the veins of the leg and the watchman device is deployed, closing off the appendage. For this reason the Watchman procedure with the Watchman Device is known as a form of left atrial appendage occlusion.
The procedure is done under general anesthesia and takes about an hour. Patients commonly stay in the hospital overnight and leave the next day. If you would like to learn more about the Watchman Implant, please contact Dr. Lookman Lawal at Southwestern Cardiac Arrhythmia Institute in El Paso, TX .

At Southwestern Cardiac Arrhythmia Institute, as a cardiology clinic, we diagnose and treat patients with various types of arrhythmias. As a Cardiac Electrophysiology Clinic, we specialize in treating irregular heart beats, and are dedicated to helping our patients get the necessary care that they need for a healthy heart!
Dr. Lookman Lawal
MD, FACC, FHRS
Contact Us / Request an Appointment