Leadless Pacemaker (MICRA) Implant
A leadless pacemaker is small self-contained device that is inserted in the right ventricle of the heart.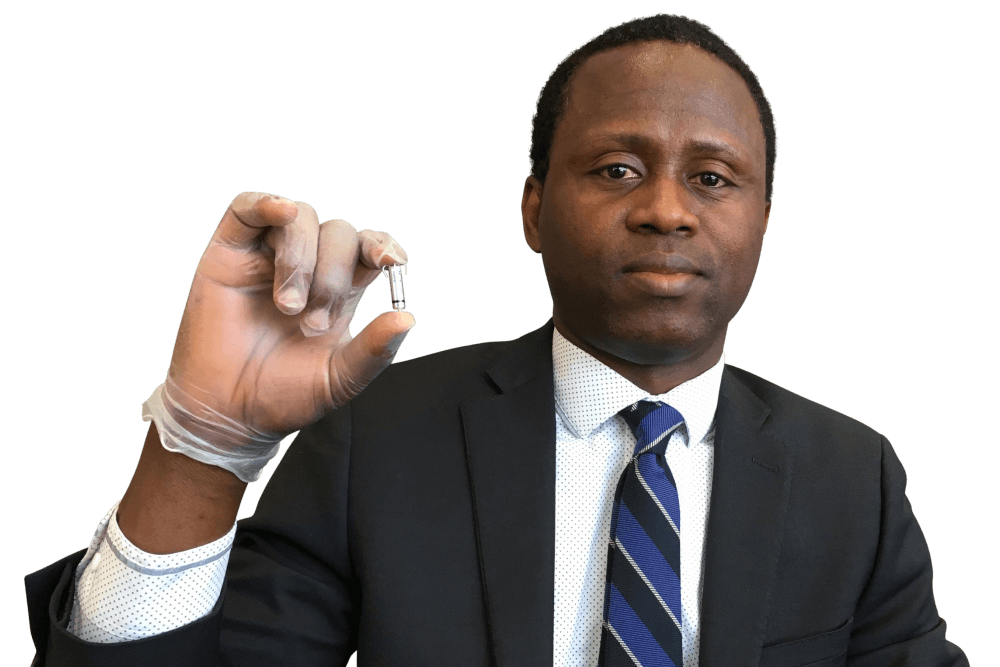 Southwestern Cardiac Arrhythmia Institute is now offering select pacemaker patients leadless devices that are less invasive and cause fewer complications. The leadless pacemaker is miniaturized, which allows the electronics, battery and delivery system to be contained within the unit.
Not everyone is a candidate for a leadless pacemaker. Currently, the device is available only for patients with certain medical conditions and a slow heart rate (bradycardia) who need single-chamber pacing only. Like all pacemakers, leadless pacemakers require approval by the Food and Drug Administration (FDA) and sometimes there are additional restrictions upon availability for an individual patient. Dr. Lookman Lawal at Southwestern Cardiac Arrhythmia Institute in El Paso, TX can tell you if you are a candidate for a leadless pacemaker after a review of your medical history, heart rhythm, and the results of medical tests. You may need an echocardiogram (ultrasound of the heart) or other noninvasive tests.

At Southwestern Cardiac Arrhythmia Institute, as a cardiology clinic, we diagnose and treat patients with various types of arrhythmias. As a Cardiac Electrophysiology Clinic, we specialize in treating irregular heart beats, and are dedicated to helping our patients get the necessary care that they need for a healthy heart!
Dr. Lookman Lawal
MD, FACC, FHRS
Contact Us / Request an Appointment